Art can be a messy business and artists have needed a space in Powell River to get down and dirty, according to Powell River Council for Arts and Culture (PRCAC) vice president Karen Kamon.
Such a space will be part of the new Powell River Arts Centre. City of Powell River council recently approved a lease for a location above the new Powell River Public Library at Crossroads Village Shopping Centre.
A great advantage in the location, said Kamon, is its proximity to the new library. When institutions are side by side or, in this case, above and below, it creates opportunities, she said.
Architectural drawings for the arts centre include space for visual exhibits and performance, as well as arts programming, including some for "messy or dirty creating," said Kamon.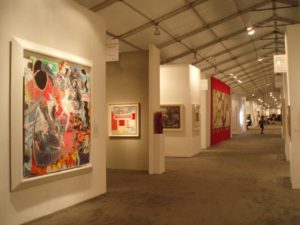 Kamon added that the city had reached a point where it was unable to accommodate the demand for public programming to foster arts in the community, particularly for youth. The centre will address that deficit with a separate area within its walls to run arts programming.
"They can make a mess upstairs," said Kamon, "and that's part of why this is a great space."
The centre has been a dream of Powell River's arts community for at least 35 years and will be a welcome focal point to the region, said PRCAC president Nina Mussellam.
"For well-being and health you need art and culture," said Mussellam. "You need art and culture for economic purposes; it makes the community vibrant."
More than providing youth a place to engage with art, the centre will finally be a place where the public can engage with work by artists on the Upper Sunshine Coast and elsewhere, according to Powell River artist and West Coast stone sculptor Richard Benson.
A public art space is a major step for Powell River's arts community and one that is long overdue, said Benson.
"It's going to be a central point and it's going to grow," he added. "The number of activities that could be held is something that can unfold now that there's a space."
Kamon said a key mandate for a public gallery is to support local artists and inspire them and the community with artistic works from around the world.
"We would like to get to a place where we can bring the outside world into Powell River through the arts," she said. "It would be really nice to be able to invite artists from other countries."
Other features envisioned for the arts centre, according to Kamon, include an art-lending program and donated private collections.
The arts council is also looking at ways art can be brought to people who cannot make it into the gallery, such as visual art for hospices, assisted living homes, group homes and the hospital.
"How we can get healing art into the community is another one of the big pictures we're looking at," said Kamon.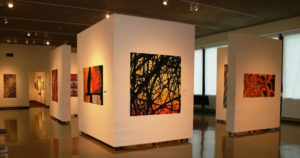 While the arts council stays involved with policy and grant-application submissions for local arts funding, work on the art centre will not begin until it is no longer within a construction zone.
According to Kamon, the arts council submitted an application for the arts centre renovations through the Community Forest Reserve Fund. It asked for $150,000. Kamon said the arts council hopes to receive approval from Powell River Community Forest in May.
"We're hoping to open for programming in September," said Kamon, "and have a members' exhibition this November or December."