Mid-Autumn Festival traditions focus on the theme of friends and families reunion. During the pandemic, we might not able to celebrate this festival with people we love. Therefore, we recommend a brand new way for you to enjoy this traditional festival, "Lighting Everyone' Hearts Online Charity Concert".
This event is presented by Vancouver Metropolitan Lions Club and co-organized by Dr Jonathan Choi KS Cultural Center. The charity concert will be held on Sun Wah Centre Rooftop and live streaming on YouTube. We invited Vancouver artist "May Ho" to be our featured artist and Hong Kong popular singer "Sandra Lang" as our special guest.
Funding will be donated to Richmond Hospital Foundation and we hope everyone have a happy Moon Festival.
Event details: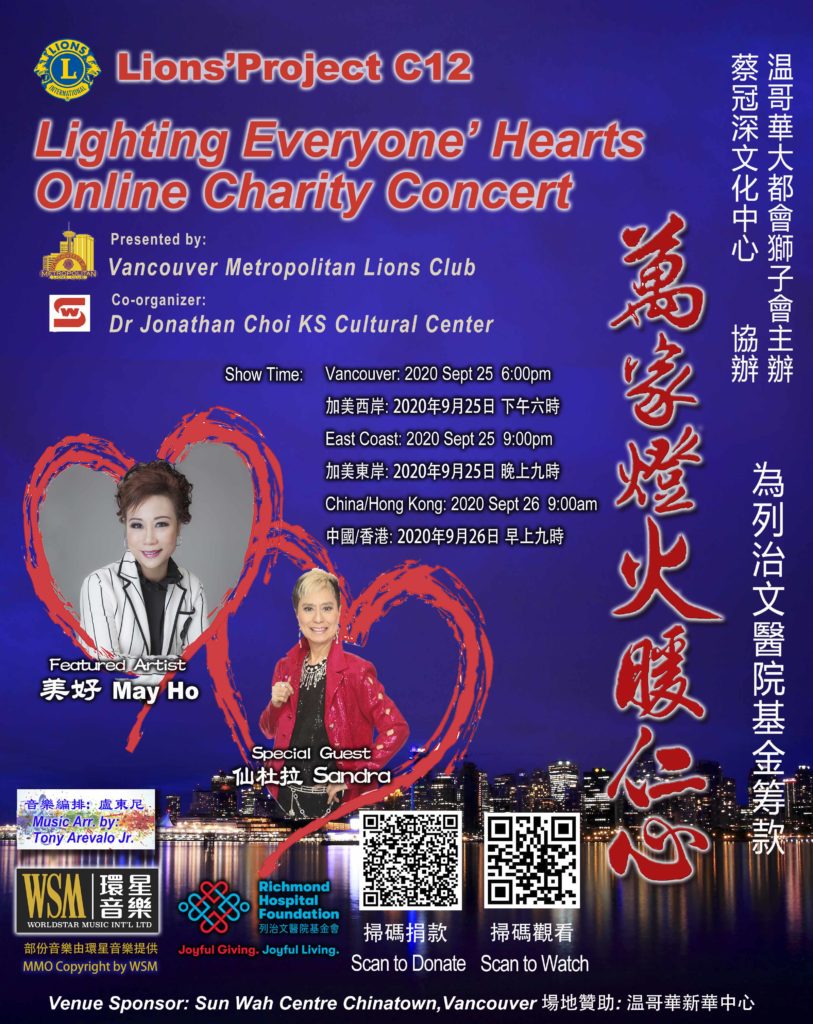 Showtime:
Vancouver: 2020 Sept 25, 6:00pm
East Coast: 2020 Sept 25, 9:00pm
China/ Hong Kong: 2020 Sept 26, 9:00am
To participate:
Scan the QR code below OR go to https://www.youtube.com/watch?v=f7WqZ-XWkn4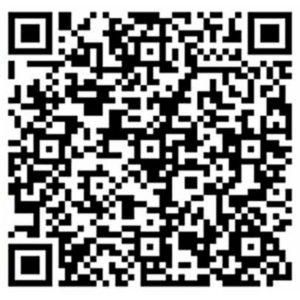 "To everyone celebrating, Sun Wah Centre wish you a happy Mid-Autumn Festival!"